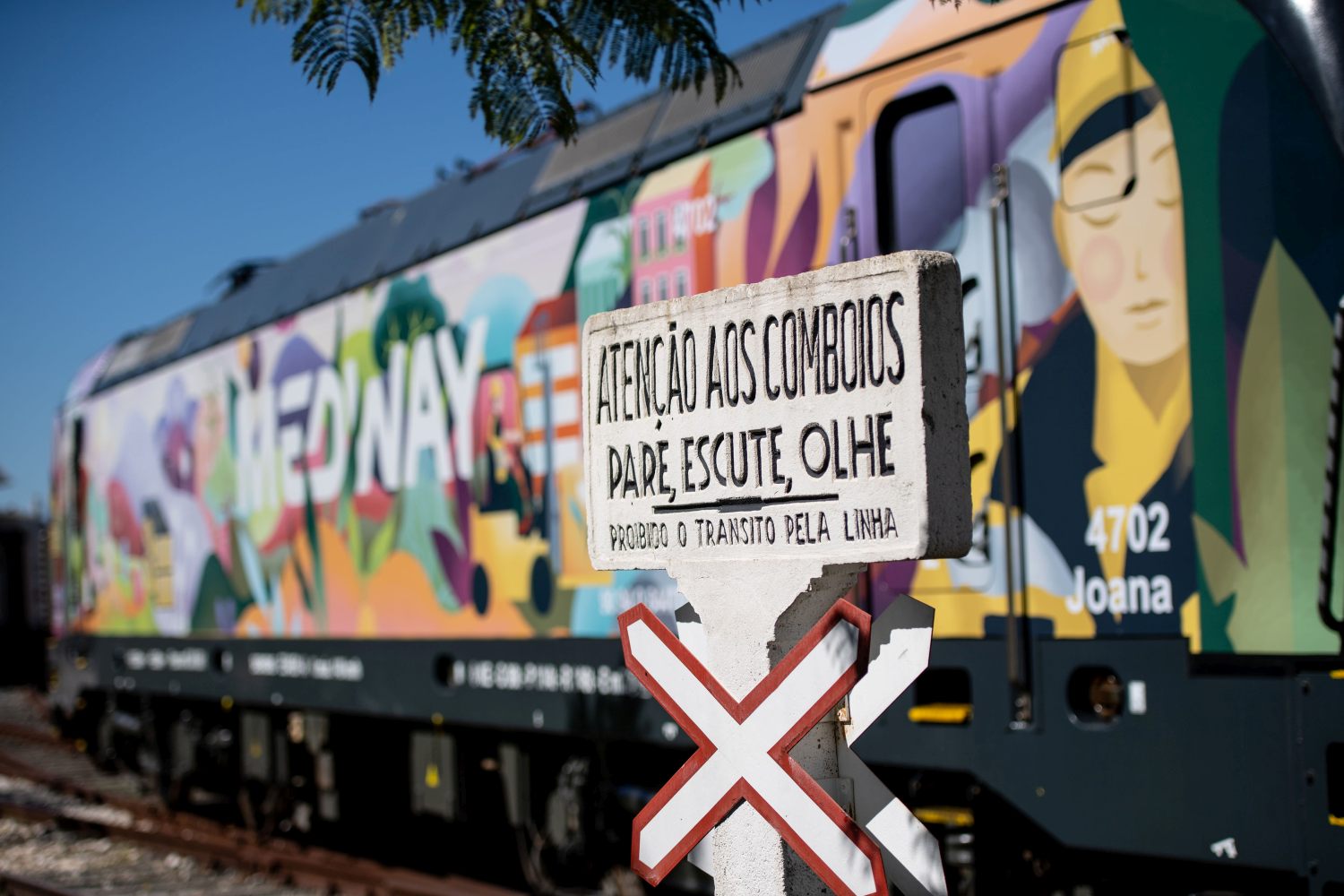 The photography competition dedicated to the 4702 locomotive, decorated by Portuguese artist and illustrator Kruella d'Enfer (Angela Ferreira) continues to take place. Have you participated?
This is a contest promoted by MEDWAY and the Portuguese Association of Friends of the Railways, through which you can win a MEDWAY locomotive H0 model and a cabin trip. You may also have the opportunity to see your photographs displayed at MEDWAY and APAC facilities!
If you haven't participated yet, find locomotive 4702 between Terminal MEDWAY Bobadela and Terminal XXI in Sines and take your best pictures. But don't forget, always safe.
Participation Rules HERE.