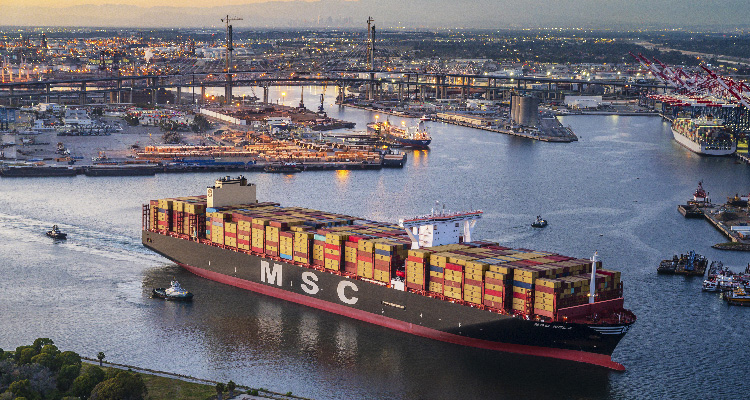 How Full Container Transport works
The partnerships, which we have with the main shipowners, mean that we have excellent conditions to obtain space on the ships and find frequent departures, with the appropriate transit time and with competitive values. Our Full Container Load (FCL) transport services are powered by web-based tracking systems, allowing our customers the visibility necessary to monitor the status of each shipment.
Types of shipping equipment
We respond to various industries by offering different types of equipment:
Standard 20FT and 40FT containers, including High Cubes and Wide-body (only for specific markets).
Open top and Open side containers, in 20FT and 40FT variants - Possibility of Out-Of-Gauge transport.
20FT and 40FT Reefer containers.
20FT and 40FT tanks.
Flat Racks and Platforms
ow Groupage Container Transport works
We offer goods consolidation services in order to reduce, as much as possible, transportation costs to our customers. We provide regular departures to and from the main markets, in collaboration with our reference partners. This Less than container load (LCL) transport service, which has very competitive prices, includes:
Collect the goods at your warehouse;
Loading and unloading in the warehouse;
Counting and checking volumes and their status;
Loading supervision;
Customs clearance;
Transport insurance;
Service in multimodal and intermodal transport;
Bi-weekly departures to the main markets
Ship chartering - Net cargo, dry cargo and project cargo
The Cargo project is part of our DNA. Our cargo project team is highly experienced in handling and monitoring this type of cargo. From planning to final execution, we monitor the various stages of the process, ensuring the choice of the appropriate ship to the specific cargo needs.
Tel. (+351) 210 129 740