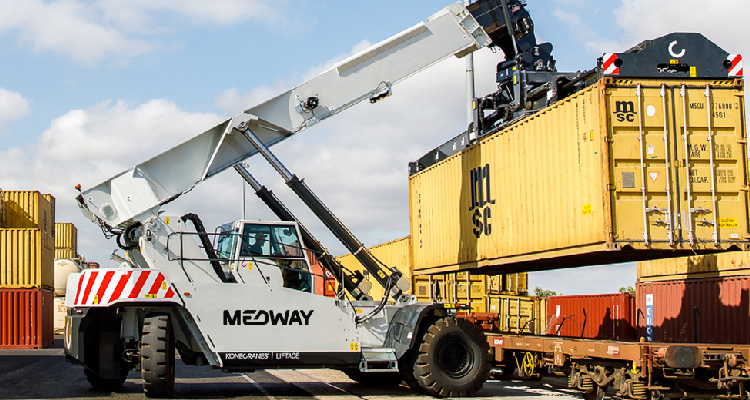 In a highly competitive global market, our customers know that we are a reliable partner, capable of offering integrated logistics services solutions, maximizing efficiency, reducing costs and protecting the environment.
MEDWAY service solutions combine flexibility, reliability and security and are developed in accordance with our commitments to reduce the ecological footprint, while remaining extremely competitive.
We develop our services from our Terminals, strategically located in Sines, Bobadela, Entroncamento and Aveiro, and we also use Leixões and Valongo terminals, as well as the facilities of our own customers. We provide all the added value services expected from an industry leader, from customs clearance and insurance, to Contract Logistics, Cross-Docking, consolidation, deconsolidation, storage, distribution and reverse logistics. We also offer the possibility of hiring and selling equipment in the logistics area.
MEDWAY Logistics understands all the new challenges that are placed to customers and creates fast and personalized solutions that guarantee sustainable business continuity.
We design logistical solutions, involving the various means of transport, combining multimodal and intermodal transport solutions.