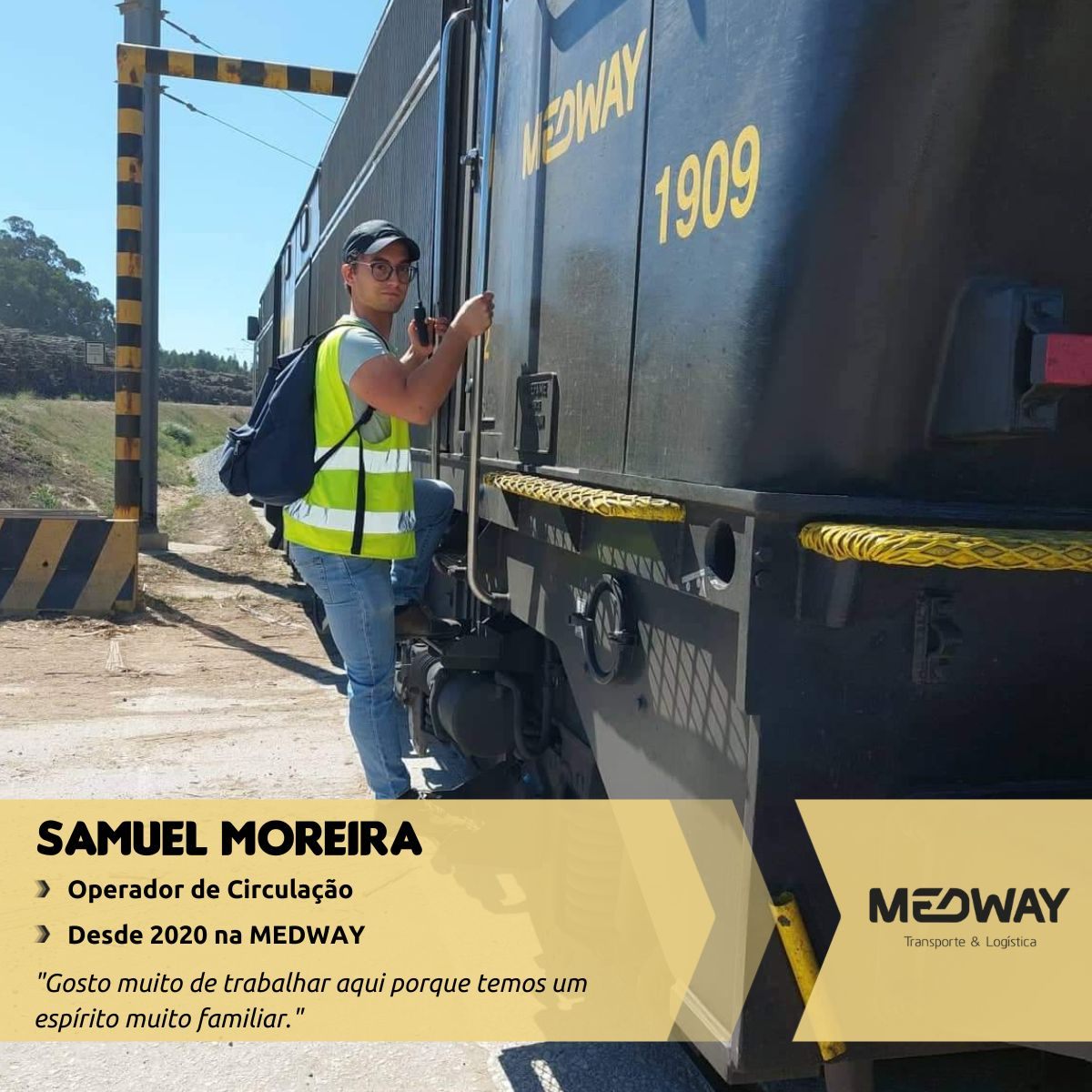 Today we introduce you to Samuel Moreira, Circulation Operator at MEDWAY for two years.
His role is to accompany train drivers, trains and cargo, on a daily basis, with all care and safety.
For Samuel, "MEDWAY is a company that provides conditions for its employees to progress in their careers" and the good atmosphere that he says he lives in his workplace, as well as the connections that are created between colleagues, are very important for no one feels alone.
Samuel's testimony couldn't make us happier, since teamwork is one of the pillars for the functioning of MEDWAY's activity.
Thank you, Samuel, for all the effort and dedication!