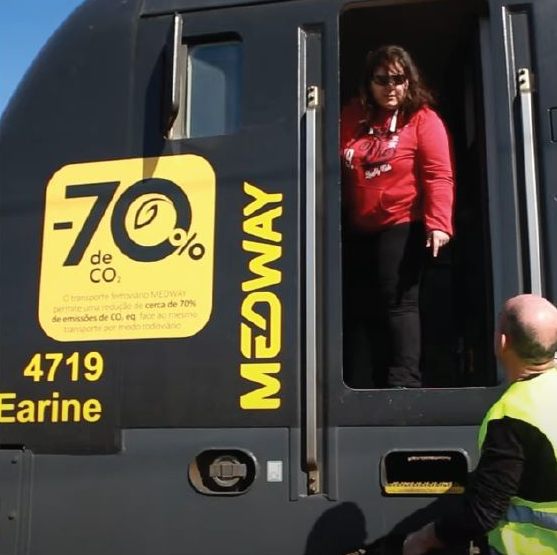 Raquel was the first woman to drive freight trains in Portugal and to combine her life as a mother with her passion for railways.
We are lucky that her life as a train driver started at MEDWAY.
Raquel is one of the 50 Mothers who work with us daily.
Happy Day!