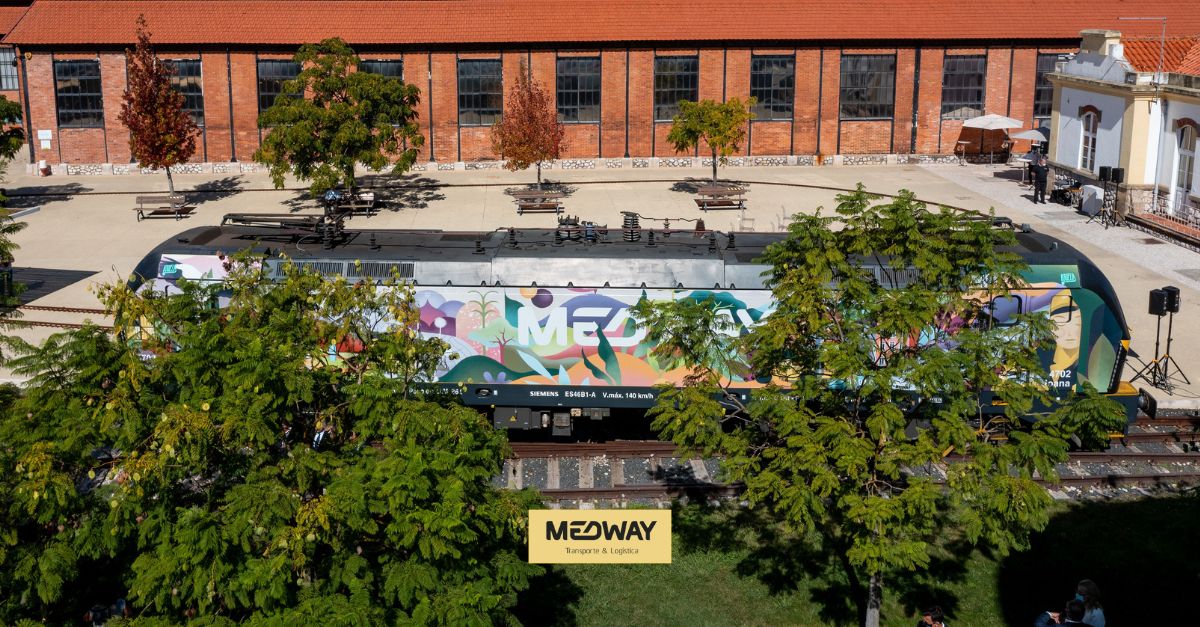 Remember the MEDWAY locomotive decorated by the Portuguese artist and illustrator Kruella d'Enfer (Angela Ferreira)?
In the month we celebrate Carnival, we also celebrate art and announce that we will have another decorated locomotive in our fleet! We can't reveal everything yet, but we'll be back soon with more news.
Until then, remember the decoration of locomotive 4702.