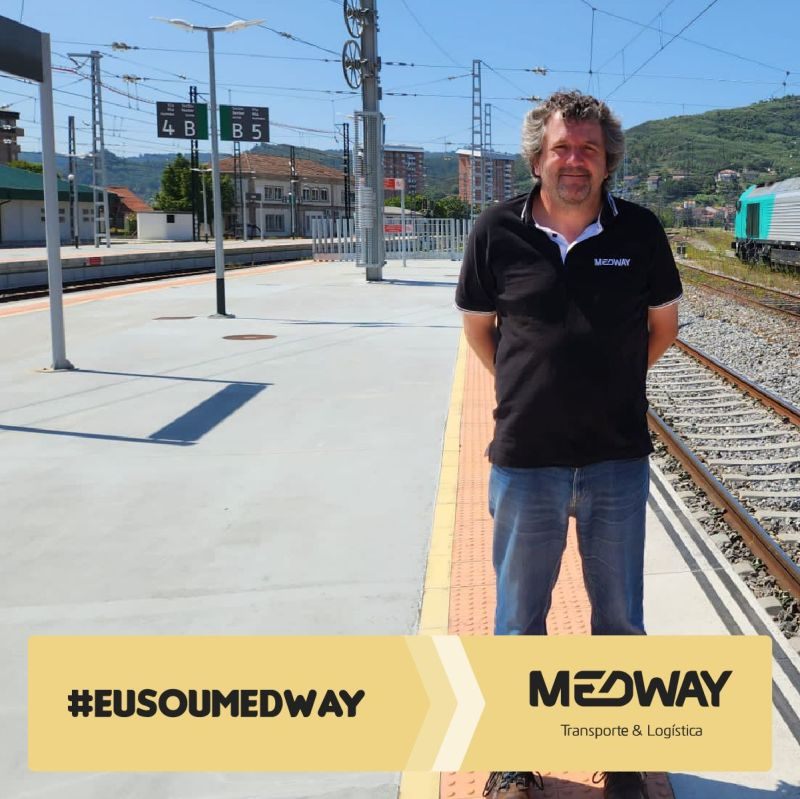 Today we're introducing Eduardo Iglesias, a train driver and driver supervisor in the Galicia area.
He has been part of the MEDWAY family for more than two years and has an important job supervising new drivers, ensuring safety on trains and during manoeuvres, as well as ensuring the proper use and care of rolling stock. As for what challenges him, he has no doubts: to contribute to the further implementation and growth of MEDWAY as a reference in rail transport in the north-west of the Iberian Peninsula, always with maximum safety on the railway.
Eduardo's goal is to surpass the previous year every year in terms of the number of transports and tonnes carried.
We are proud to have employees like Eduardo in the MEDWAY family. Thank you very much, Eduardo, for all your dedication and professionalism!