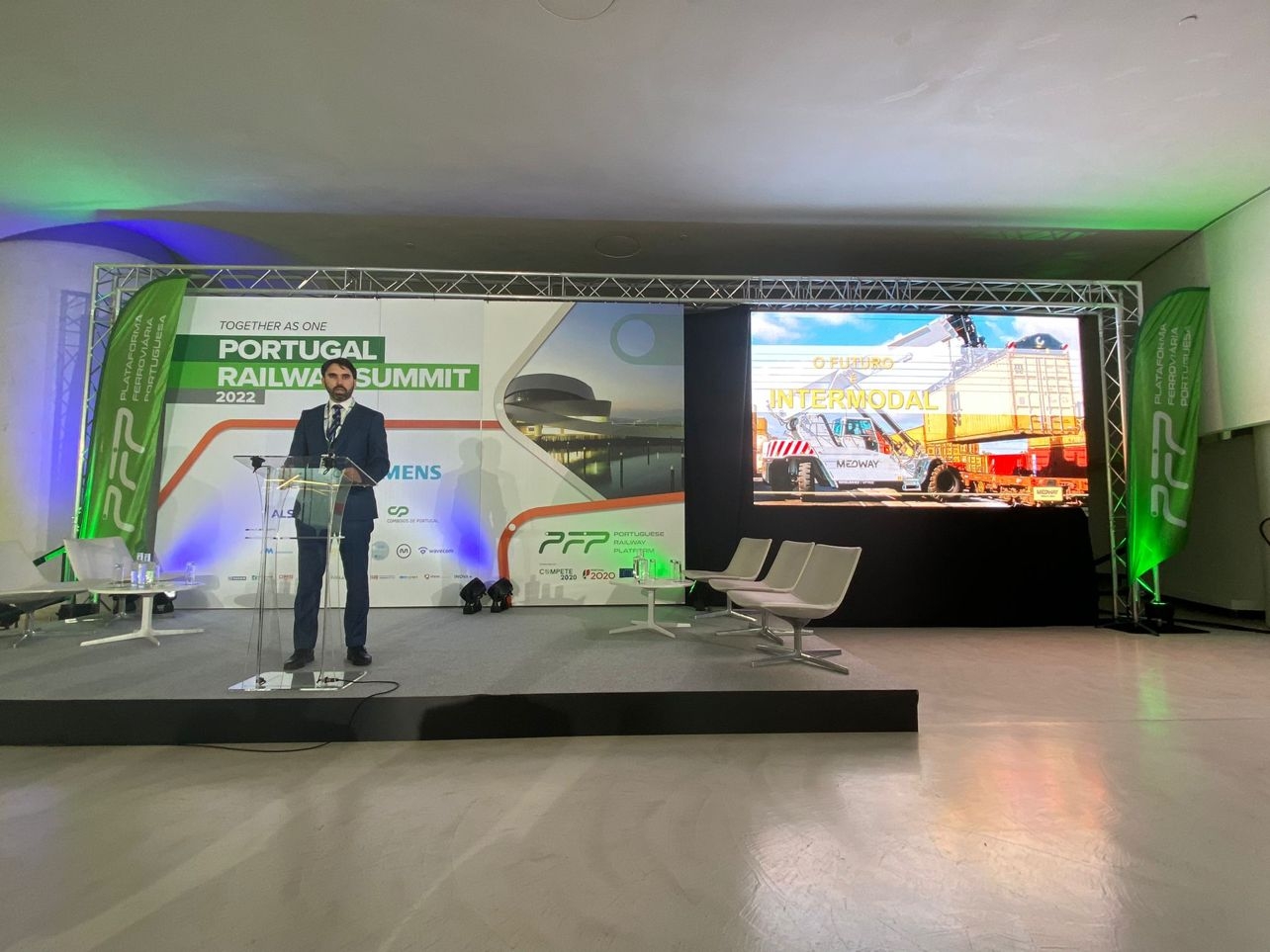 Bruno Silva, General Director of MEDWAY, was at the "Portugal Railway Summit 2022", which took place at the Leixões Cruise Terminal.
MEDWAY's General Manager addressed the importance of rail-based intermodality, considering it "key to a better and sustainable society", adding that "the first challenge is that the country treats the railroad in the same way compared to measures and principles applied to the highway".
We want to thank the organization for the invitation. Together, we take the railroad further!