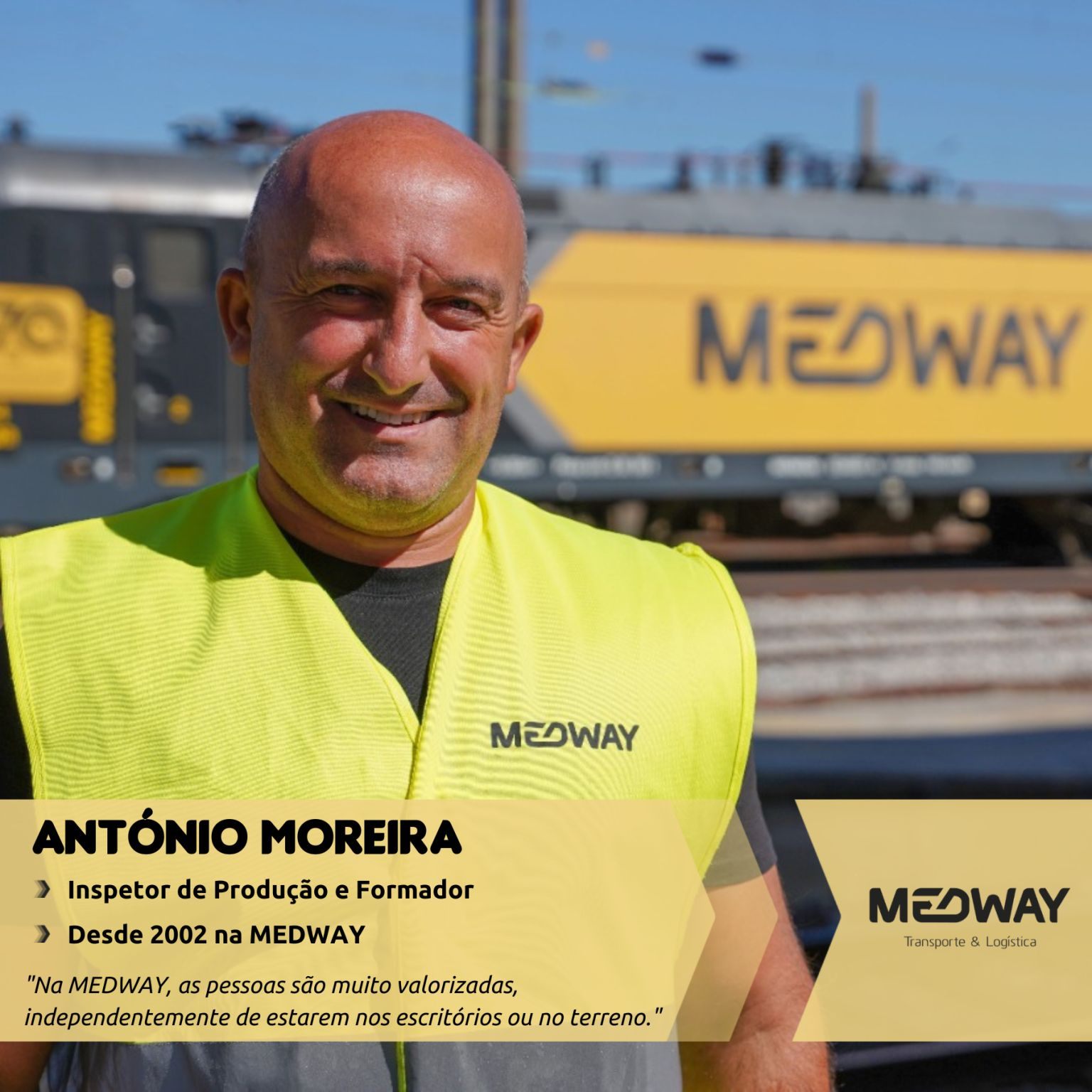 Come and meet António Moreira, Production Inspector and Trainer at MEDWAY.
António is responsible for accompanying the trains and Circulation Operators, in addition to training and certifying staff, that makes him "feel a fulfilled person" in his professional life.
Safety is the most important value that he tries to convey, because, in his words, "the railway jobs carry a tremendous responsibility and safety is fundamental".
The commitment of collaborators such as António is essential for us to continue to carry out our activities in a safe and responsible manner. Many thanks, António!