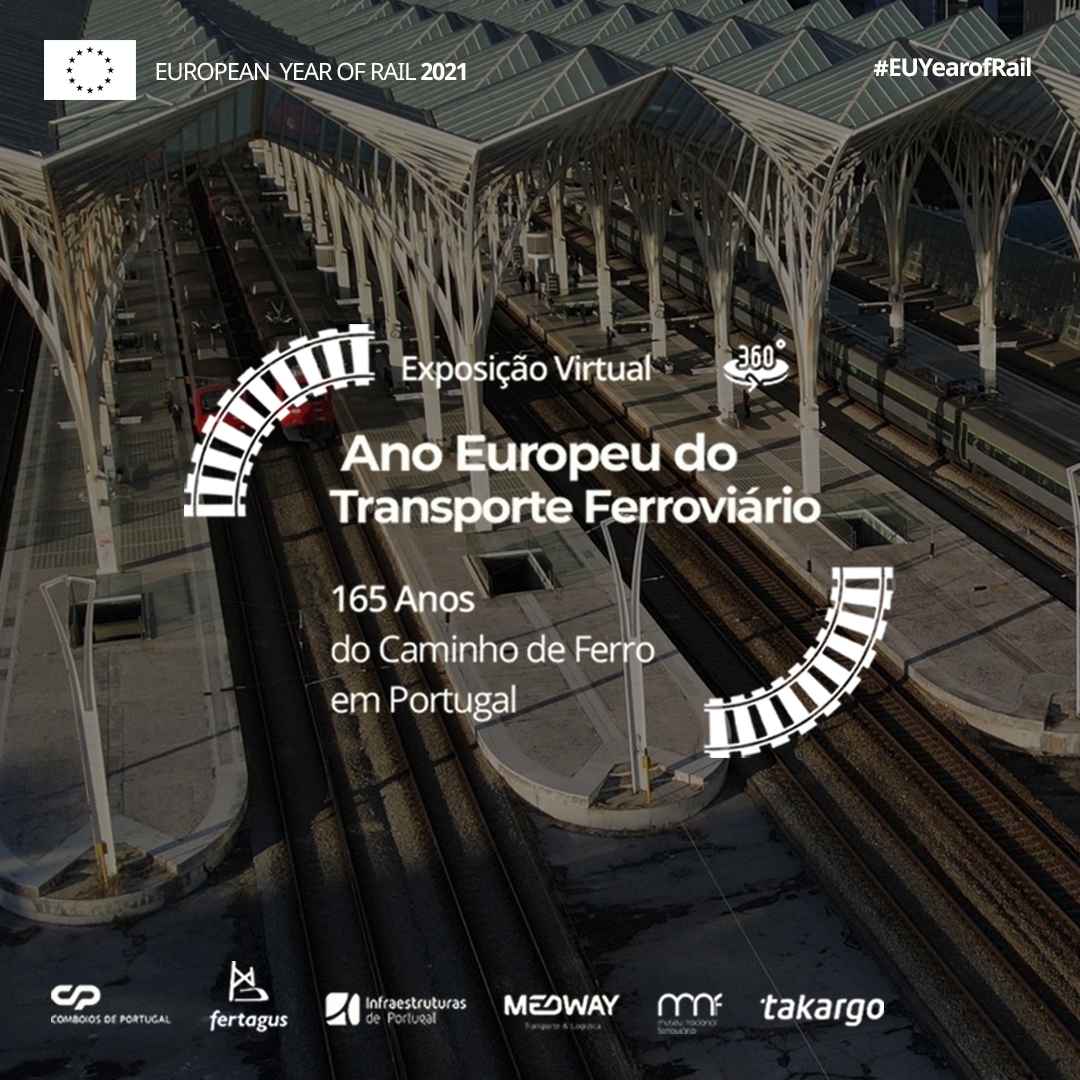 Come aboard!
Destination: one-way ticket to the past, stopping in the present and touring the future.
Discover the Portuguese railway through a virtual and interactive exhibition, where railway heritage and culture, trains, stations, historic buildings, terminals, operations control centers and workshops will be the arrival point.
This is the invitation of MEDWAY, CP – Comboios de Portugal, Fertagus, Infraestruturas de Portugal, Museu Nacional Ferroviário and Takargo.
Visit the exhibition: HERE!
Enjoy!