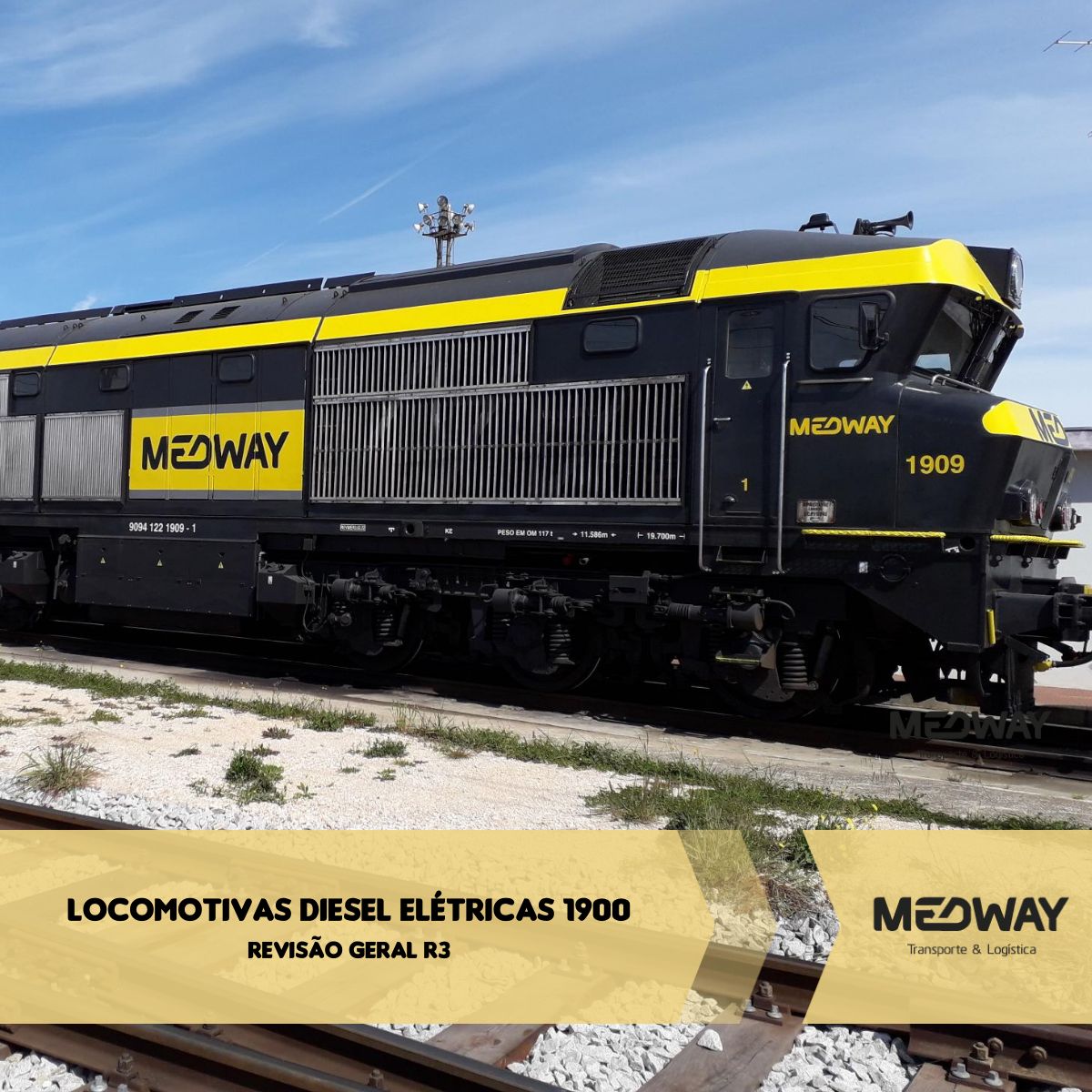 It is with great satisfaction that we announce that MEDWAY already has three 1900 diesel-electric locomotives, with R3 type overhaul work!
In addition to an impressive image and the incorporation of the waste collection system, these locomotives now have other improvements in terms of lighting, with the main headlight and incorporation of LED technology, and also in terms of the working conditions available to the crew, with the installation of a cooling system, ergonomic chairs and USB sockets.
This work had the contribution of a multidisciplinary team, as well as the involvement of partners, enhancing the quality and efficiency of the locomotives in operation.
It is very gratifying for us to see how the entire MEDWAY Maintenance & Repair team is dedicated to the recovery and development of the railway. Thank you all!