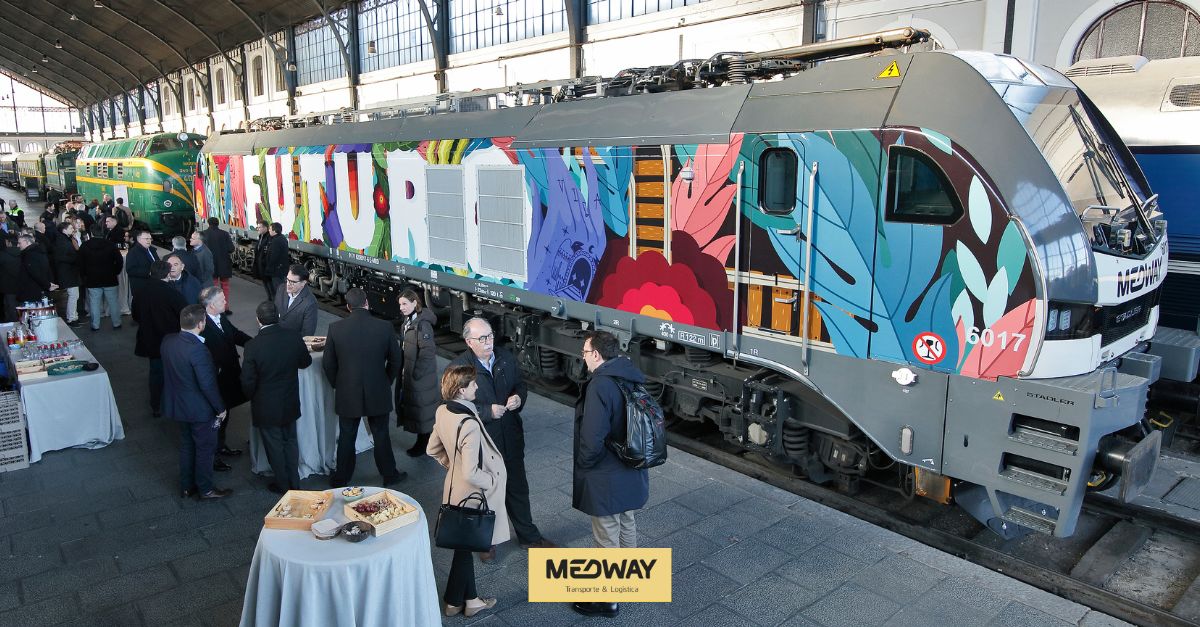 We are delighted to be able to unveil our latest project: the second MEDWAY decorated locomotive!
This is the second edition of the "Art on the Railway" project, originally presented in 2021 as part of the European Year of Rail Transport, with the association of visual artist and illustrator Kruella D'Enfer.
This time, the locomotive, decorated by the Spanish visual artist team Boa Mistura, was presented in Madrid at the Museo del Ferrocarril, where the environmental and logistical challenges of rail transport in Spain were discussed.
The new decorated locomotive, whose design illustrates the word "FUTURO", aims to highlight the opportunity that rail transport represents for a more sustainable and necessary mobility.