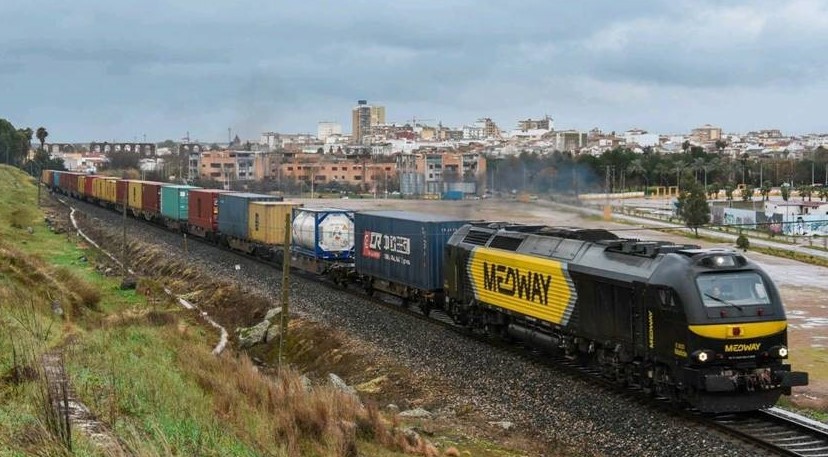 MEDWAY is starting a new train service connecting China and Portugal, through the railroad, aiming at export and import.
This service promoted by MEDWAY, in partnership with China Railways, with a transit time of 28 days, connecting Yiwu, in China, and Valongo, Entroncamento and Bobadela, in Portugal.
"This solution was developed earlier this year, in the middle of a pandemic, when we identified that there was a need for connection. In February, we allowed the first container from China to be transported by train to our country, and as a result, we tried to create a fixed resource to facilitate transport between these countries, in the most sustainable way possible", explains Carlos Vasconcelos, President of MEDWAY.
Between China and Portugal, this transport by train will cover a journey through nine countries, on two continents, in four different gauges.
With this initiative, MEDWAY reinforces its commitment to the development of more sustainable solutions for the transport of goods for its customers. Rail transport currently allows a reduction of about 70% of CO2 eq emissions, compared to the same transport by road.