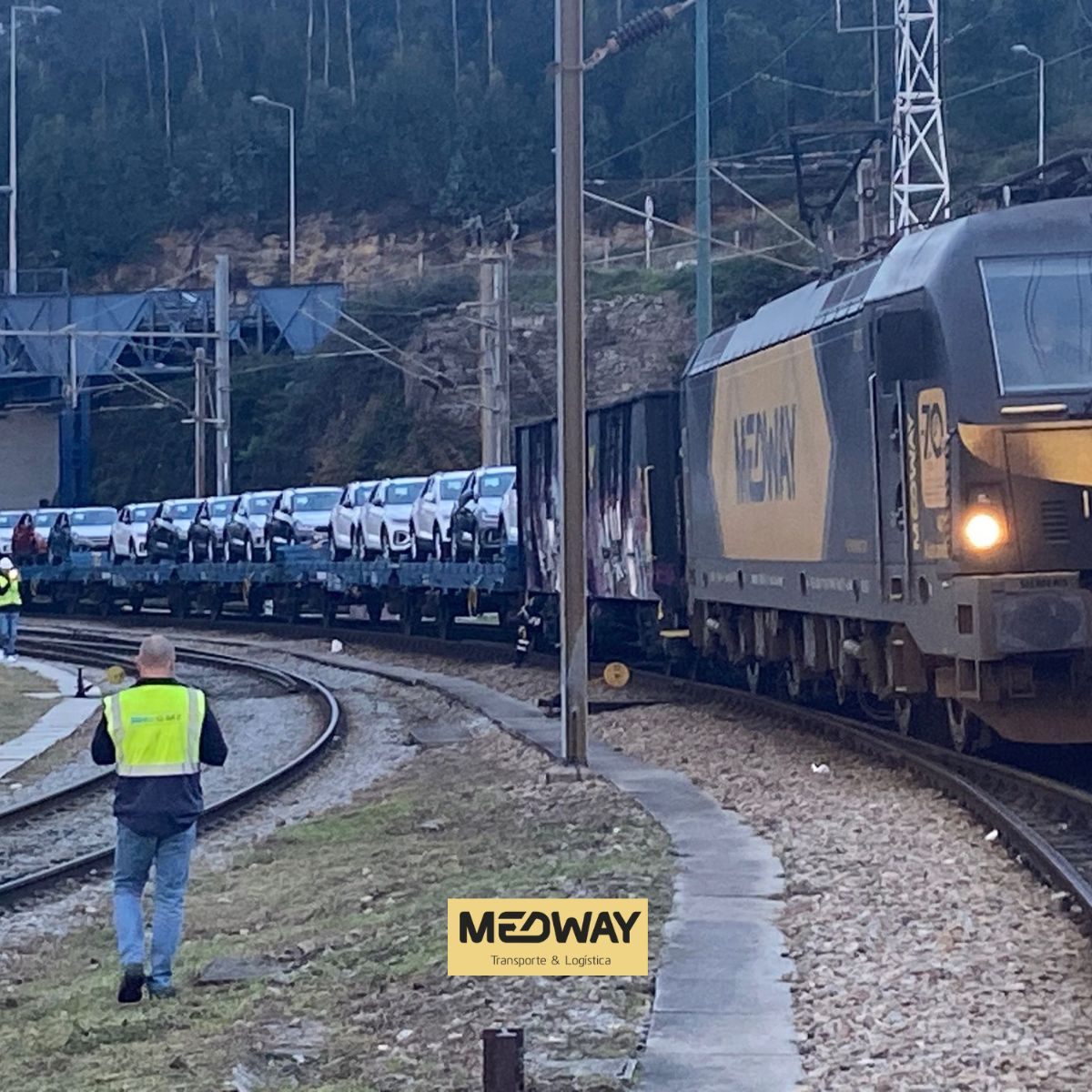 MEDWAY is pleased to announce that, starting today and for 10 weeks, a new service will be running for AutoEuropa!
There will be 5 weekly trains, a total of 50 trains, and each train will transport 115 vehicles, a total of 5,750 vehicles transported from the AutoEuropa factory to the Port of Leixões during this period.
We thank AutoEuropa for the trust placed in our work. Together, we take the railroad further.