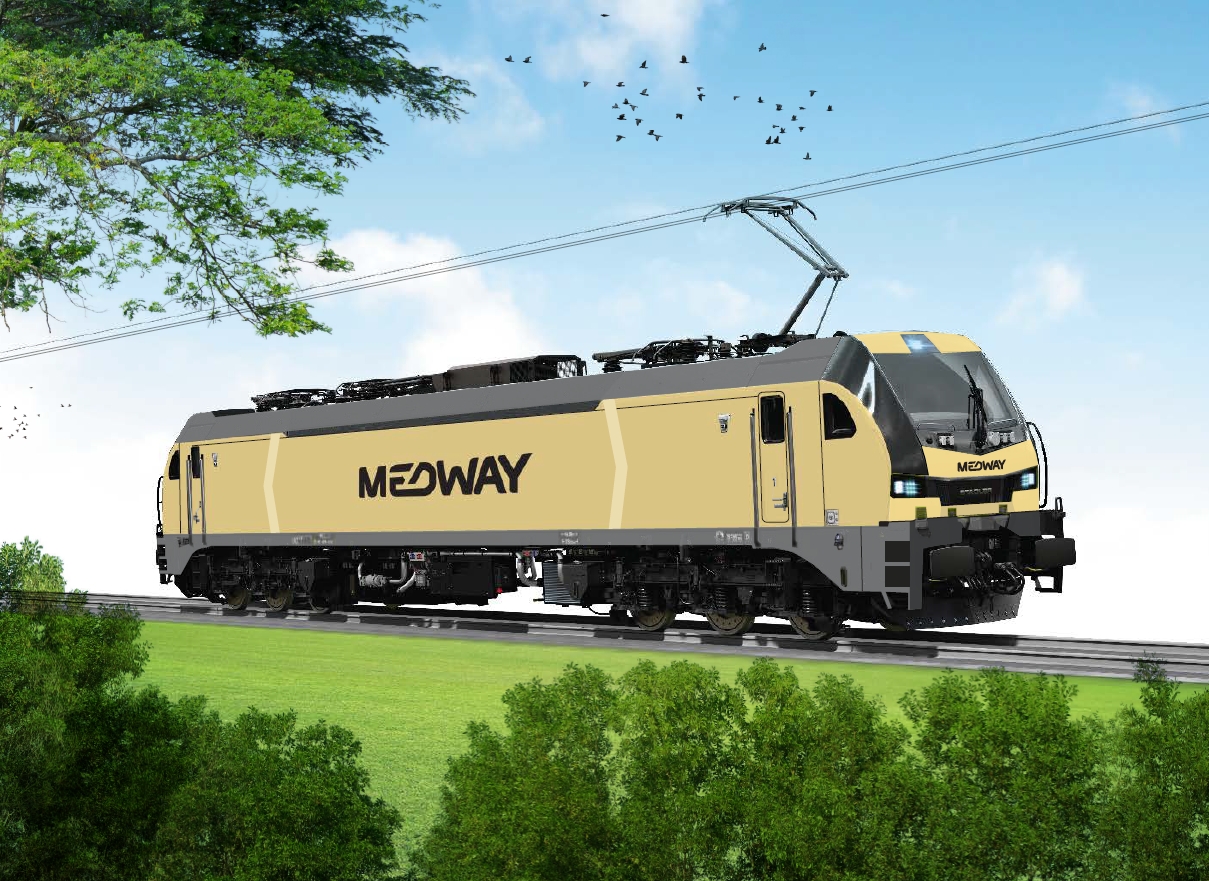 MEDWAY has just reinforced its activity in the Spanish market, with the addition of five more locomotives to its fleet, in addition to the 11 that are already operating in the country.
This operation focuses on the rental of new electric locomotives of the Stadler Euro6000 model, with Iberian gauge. The first of these five locomotives entered service in April and the remaining ones will start to circulate between the months of May and September.
Carlos Vasconcelos, MEDWAY Director, emphasizes the importance of incorporating these resources, which seek to satisfy the demand and expansion of the Company anticipating the entry of the 16 acquired locomotives: "The incorporation of these locomotives reinforces, once again, our growth strategy in the Iberian Peninsula, translating our commitment in the effort to improve our efficiency and to respond to the challenges that are posed today in order to face the expansion program that we have been promoting."
This is yet another goal achieved in terms of MEDWAY's expansion in Spain. It is worth remembering that, in 2020, the Company reinforced its commitment to the country with the launch of several cross-border services, such as the extension of MEDIBÉRIA, with a direct connection to Barcelona, ​​with its own means, and with the service on the Madrid/Cordoba/Valencia axis, also with their own means.
The rental of these new electric locomotives also responds to MEDWAY's sustainability strategy to achieve carbon neutrality in its activity, as benefits for the planet and for the activity of its customers.