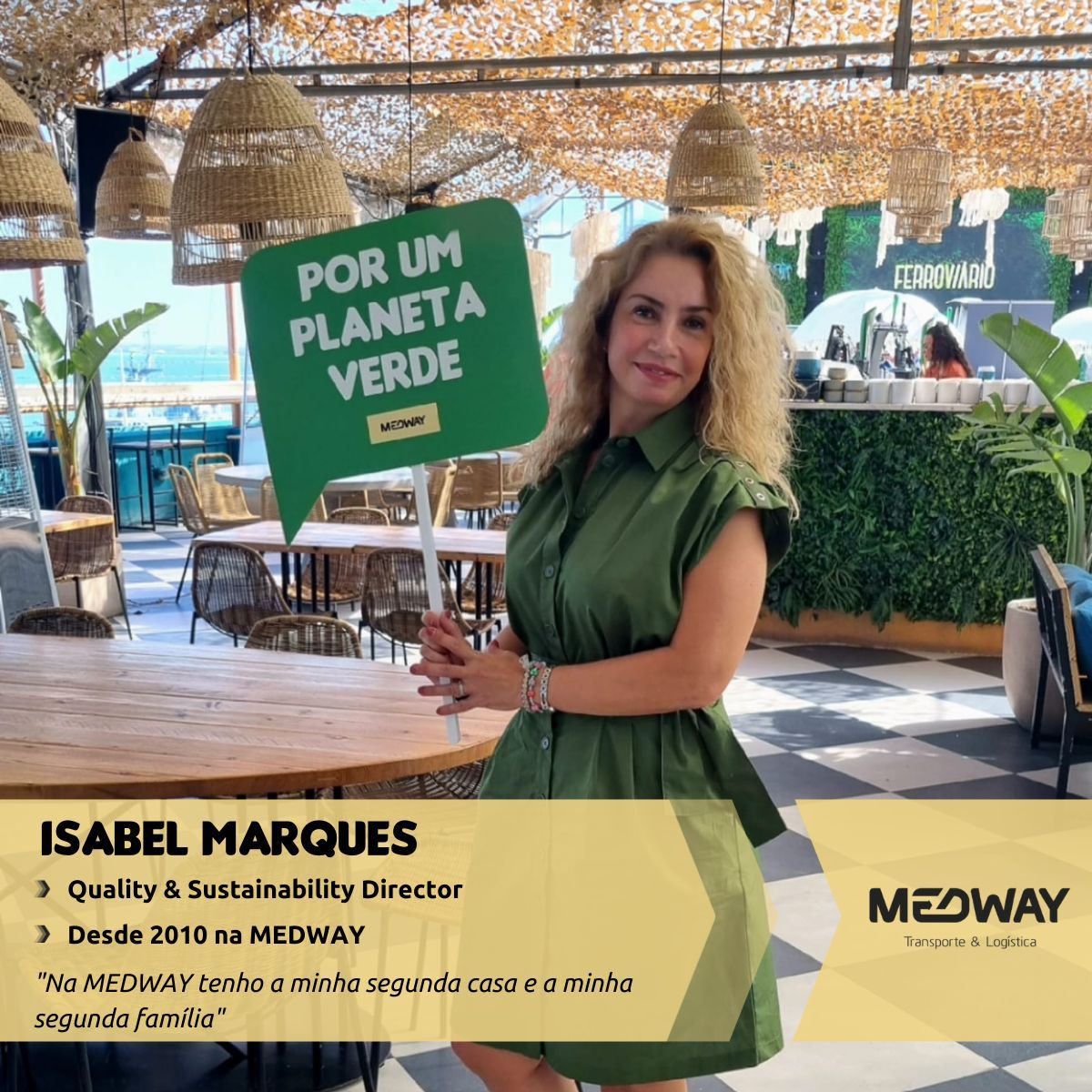 Today we introduce you to Isabel Marques, Quality & Sustainability Director at MEDWAY.
At MEDWAY, Isabel is responsible for the management and coordination of issues related to quality and the environment, in order to establish and maintain certification systems of all business areas.
In addition to audits, the department managed by Isabel Marques is also responsible for ensuring that the necessary actions are implemented to improve environmental performance and activity in all business areas.
With these initiatives, MEDWAY continues its path of making all its services and solutions increasingly efficient and sustainable, for a greener Planet.