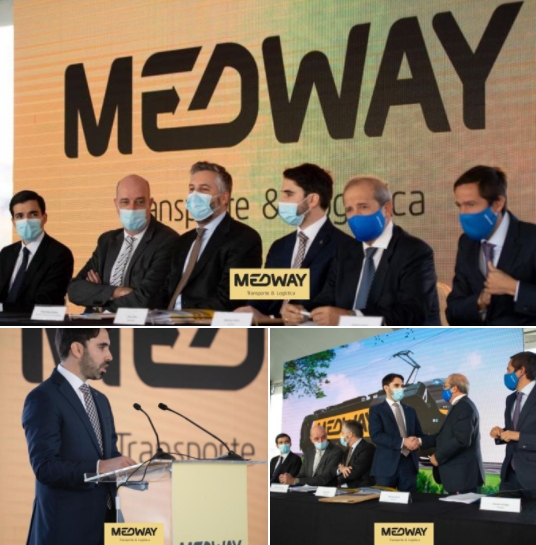 Investing in more and better equipment is an ongoing objective for MEDWAY and allows us to make a positive and competitive contribution to the railway sector
Therefore, it is with great satisfaction that we announce our €93 million investment in the acquisition of new interoperable electric locomotives, capable of operating across the entire Portuguese and Spanish electrified rail network, and new wagons.
This reinforcement of our fleet will allow MEDWAY to be more efficient and less polluting, thus meeting our targets regarding decarbonization and customer needs.
We would like to thank Stadler and TATRAVAGONKA a.s., for having made it possible to sign this contract, and to all those who work with us daily at MEDWAY, contributing with all their effort and dedication!