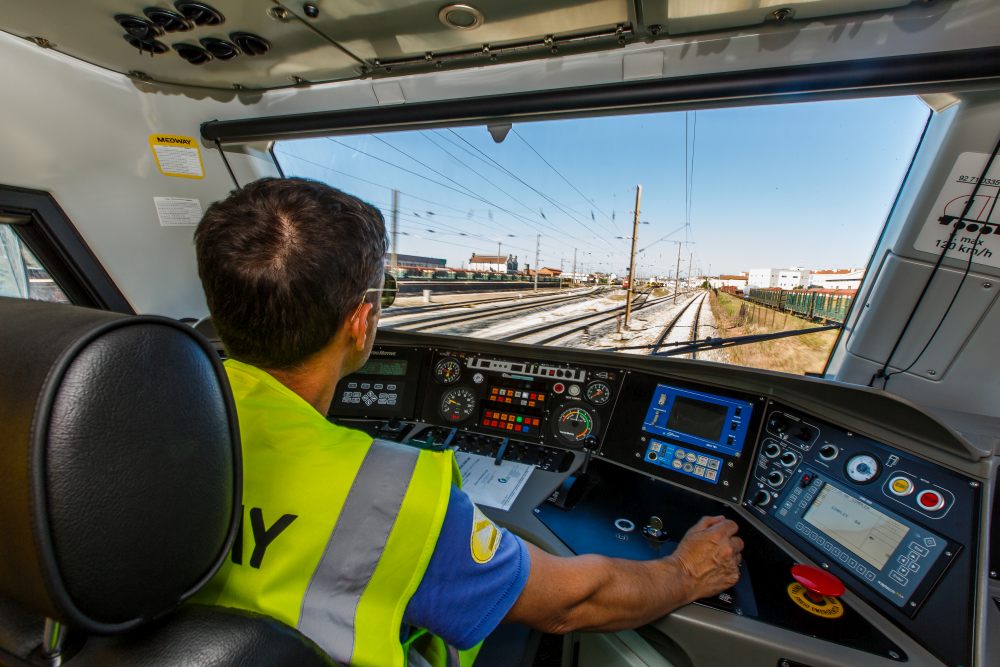 This regime allows MEDWAY trains to circulate with only one agent – ​​or driver – dispensing with the presence on board of any other operational agent, in the entire national railway network enabled for this purpose, as is the case throughout Europe, except no transport of dangerous materials.
The 113 MEDWAY certified Traffic Operators will now have the opportunity to go through a requalification training for driver or another operational role. Carlos Vasconcelos, Administrator of MEDWAY reiterates: "A transition to the Single Agent Circulation Regime is a step forward for MEDWAY, in terms of productivity and competitiveness. For us, the people are more important and, therefore, at the same time that we take this step for a new circulation regime, we also invest our staff, so that we can also take a step forward in their careers" .
"The first train in this regime was led by the train drivers Filipe Miranda and João Rodrigues who, in this way, marked this historic day. They will always be a remainder of this day", added or responsible for the Company.
This is also the result of two current Company Agreements, agreed with the unions, which envisage a commitment to improve the working conditions of the employees. Carlos Vasconcelos refers that these two Company Agreements constitute "excellent points of stability, so that we can continue to build a better future for MEDWAY, making us more sustainable, productive and in successful contexts for our collaborators, for our clients, and also for the national economy". This spirit of cooperation, which we have always found in trade union structures, constituted a relevant part of this event.
The train that carried out this first journey took on board graduated agents from the areas of Regulation and Security and/or Operations, with the objective of identifying eventual aspects that in need of improvement.