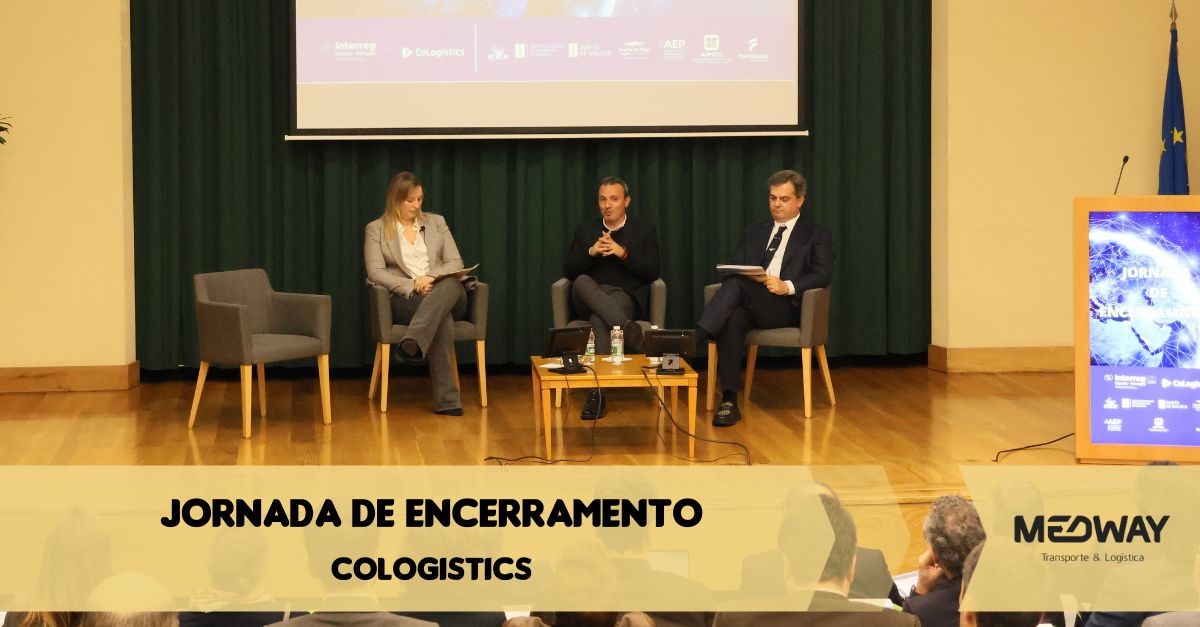 At the invitation of Associação Empresarial de Portugal, we were present, in the person of our Director of the Terminals area, João Galante, at the Closing Day of the CoLogistics Project.
In the panel "The challenges of the logistics of the future: technology, innovation and sustainability", João Galante debated with the other members on the favorable contribution of the railway to the multimodal networks.
The CoLogistics project promotes cross-border collaboration in the field of transport and logistics in the Euroregion Galicia-North of Portugal and its objective is internationalization, promoting logistics activity and strengthening organizational and technological capabilities.
We would like to thank all the participants, those present and, especially, the organization for relying on MEDWAY to discuss such relevant topics for the logistics sector.