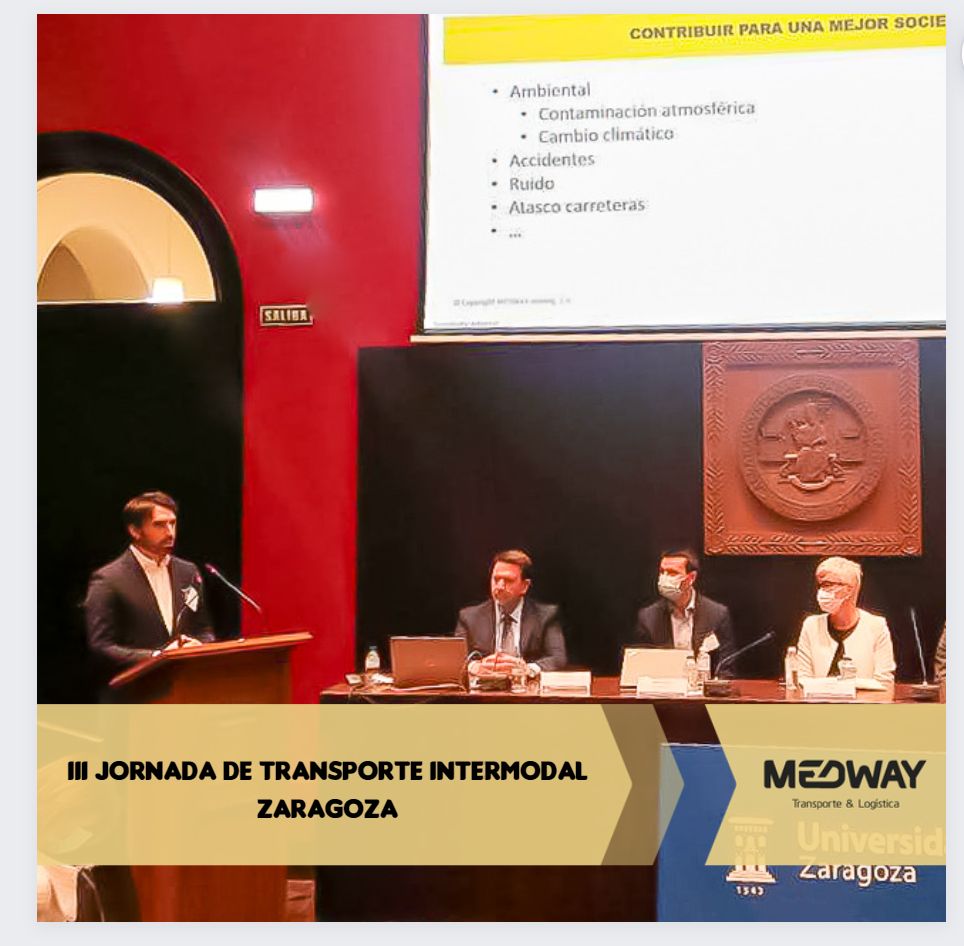 Bruno Silva, Managing Director of MEDWAY, was in Zaragoza yesterday, at the III Intermodal Transport Journey.
Bruno Silva spoke to the audience about the objective of increasing the share of rail freight transport and the solutions to make this possible - "Now is the time to act in accordance with the strategy of increasing the modal share of the railroad and promoting equality between modes of transport".
We would like to thank everyone present and, in particular, the organization, for this initiative and for helping us to take the railroad further!