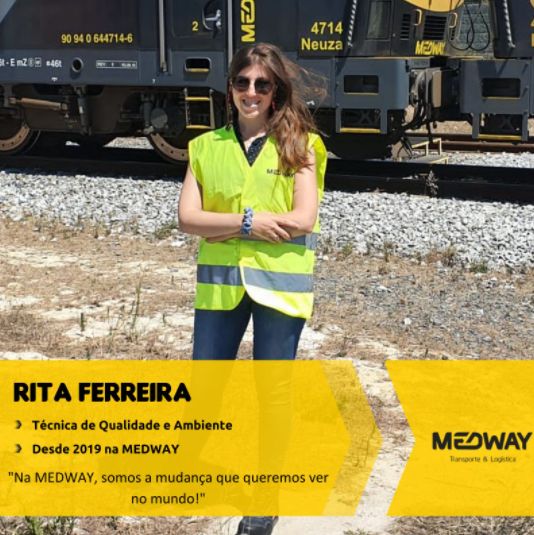 Today, we introduce you to Rita Ferreira, Quality and Environment Technician at MEDWAY.
With us since 2019, Rita works in Lisbon, where she helps us every day to be more sustainable and contribute to a greener world. In her words, "At MEDWAY, commitment to the environment is a priority." And we couldn't agree more.
Thank you Rita, for your daily effort and dedication!