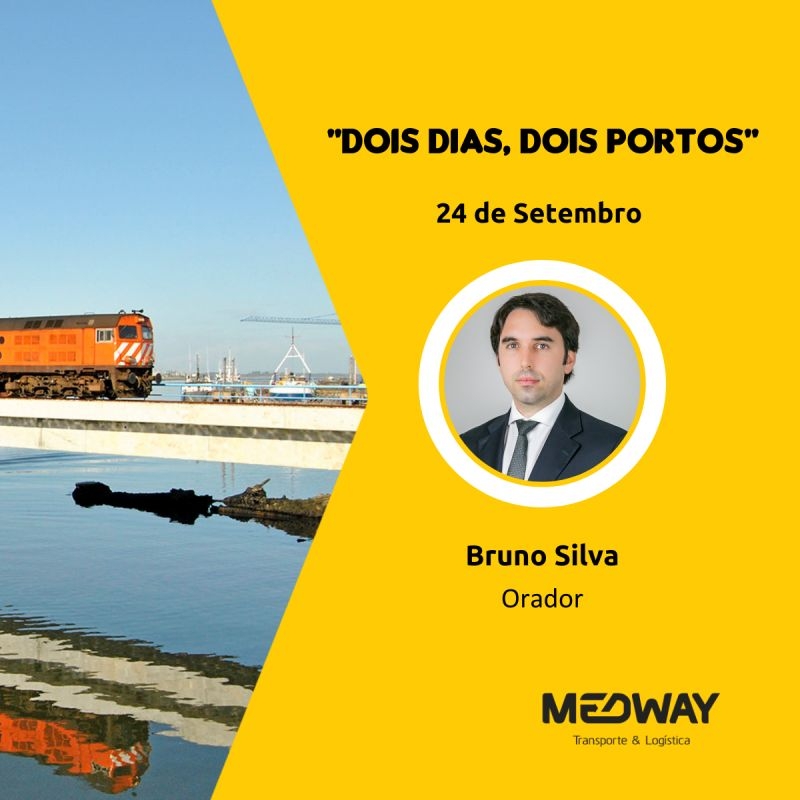 On the 23rd and 24th of September, the SOUTH Edition of the event "Dois Dias, Dois Portos" will take place, organized by APLOG - Associação Portuguesa de Logística. This initiative aims to promote a series of visits to the ports of Setúbal and Sines.
On the 24th, Bruno Silva (Director General of MEDWAY), will participate in this segment and contribute with his intervention on projects for the development of port infrastructure and accessibility of the port of Sines.
To register for the event and in order to participate in the training and information sessions, click here.