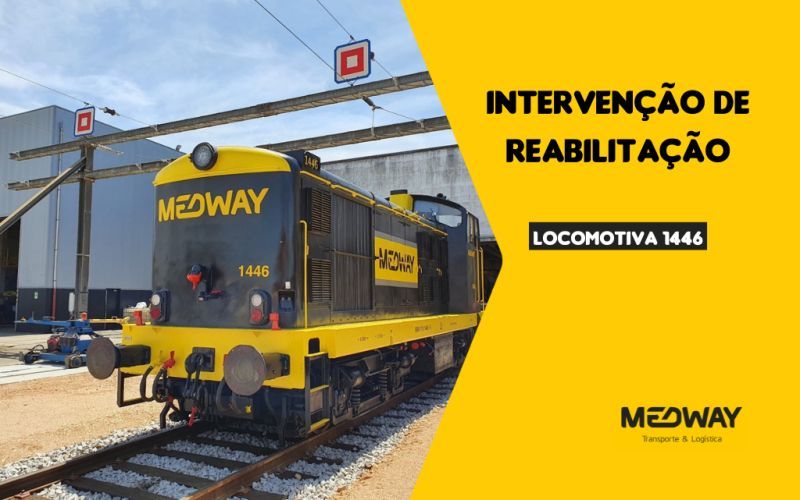 The rehabilitation of yet another MEDWAY locomotive has come to an end!
Started in 2020, this intervention allowed the restoration of the life potential of the safety equipment of our 1446 locomotive, including the renovation of the respective driver's cab, the installation of a video camera to support maneuvering, as well as the application of the new corporate MEDWAY image.
All this was possible thanks to our multidisciplinary team that, on a daily basis, takes care of the quality and efficiency of our locomotives.
Find out all about the Maintenance and Repair team HERE.