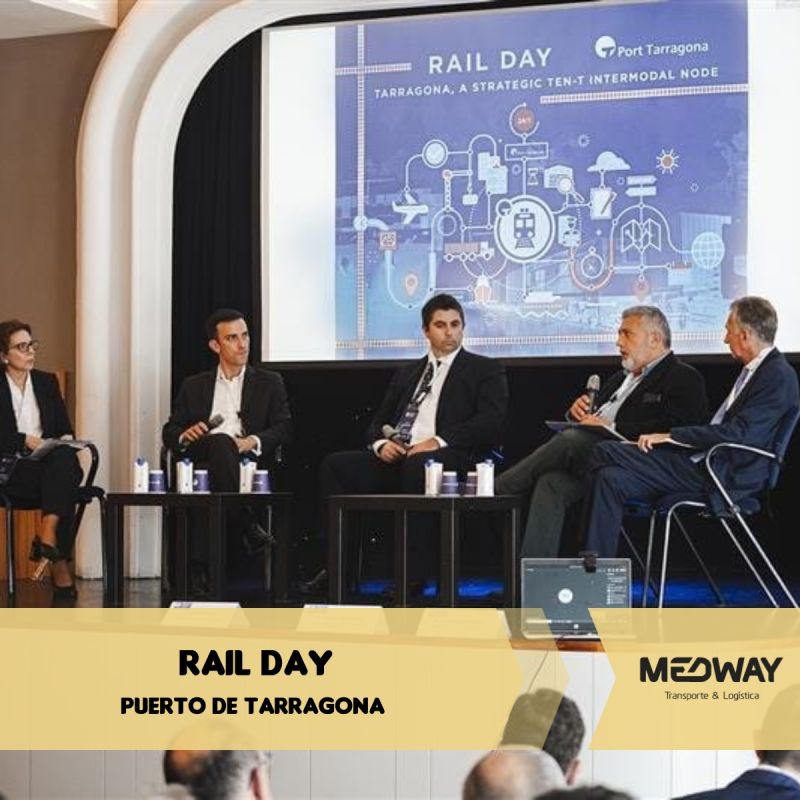 Miguel Angel Fañanas Diaz, MEDWAY Business Development Director for the Iberian Peninsula, was present at the Rail Day event, organized by the Port of Tarragona, to discuss the possibilities and alternatives offered by intermodal connections.
For Miguel Fañanas, "MEDWAY's participation in Rail Day is very important, as it gives us the opportunity to talk about issues relevant to our activities, such as the contribution of intermodal connections and rail transport to reducing carbon emissions".
We would like to thank the Port of Tarragona and the entire organization of Rail Day for inviting and congratulating the initiative. Together, we take the railroad further!