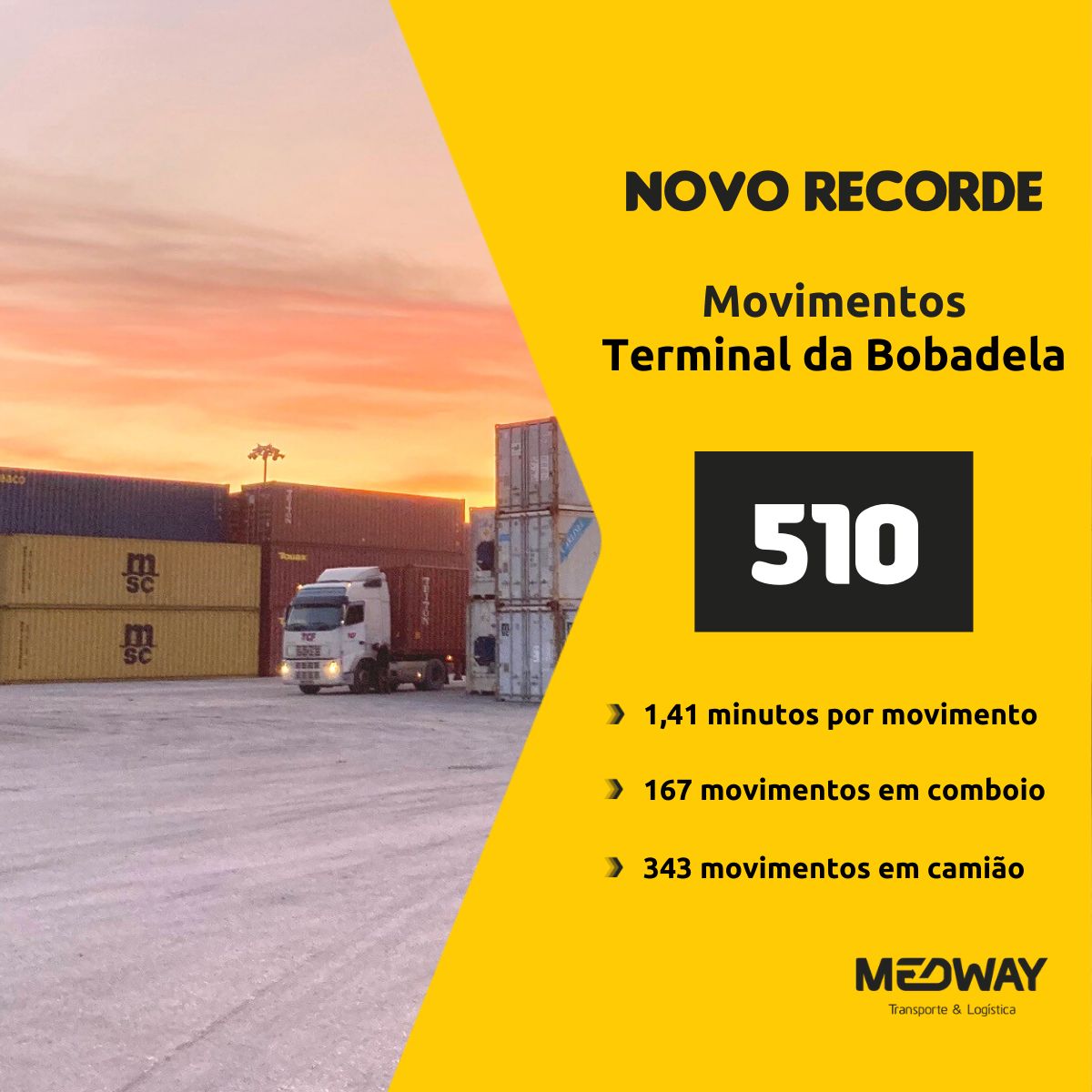 At MEDWAY, we want to continue to break records and prove to our customers that we strive for efficiency.
Therefore, today we reveal the number that allowed MEDWAY to reach its daily record of movements at Bobadela Terminal! Ready to know if you got it right?
There were 167 movements in train and 343 movements in truck, a total of 510 movements performed in 12 hours, at 1.41 minutes per movement.