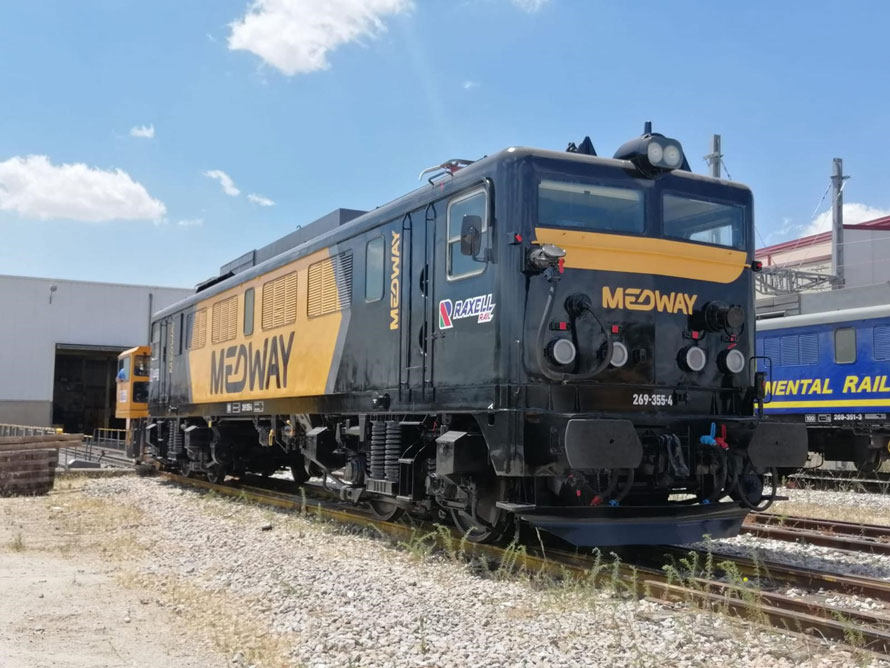 MEDWAY continues its investment in Spain with the addition of eight more locomotives to its fleet, in addition to the six already operating in that market.
Of these eight locomotives integrated in the Company's fleet, four are diesel – and correspond to the 333 model, featuring the Spanish ASFA railway safety system – and four are 269 tandem electric locomotives.
Carlos Vasconcelos, President of MEDWAY, highlights the importance of this investment for the Company's operations: "The incorporation of these new locomotives is part of our growth strategy at the Iberian level as an integrated logistics operator and will allow us to develop new projects and services for customers whose activity passes through Portugal and Spain, as well as helping us to win new customers."
This was another step in MEDWAY's expansion in Spain. In 2020, the Company reinforced our commitment to the country with the launch of several cross-border services, such as the extension of MEDIBÉRIA, with direct connection to Barcelona, ​​with its own resources, and with the service in the Madrid/Córdoba/Valencia axis, also with company equipment.