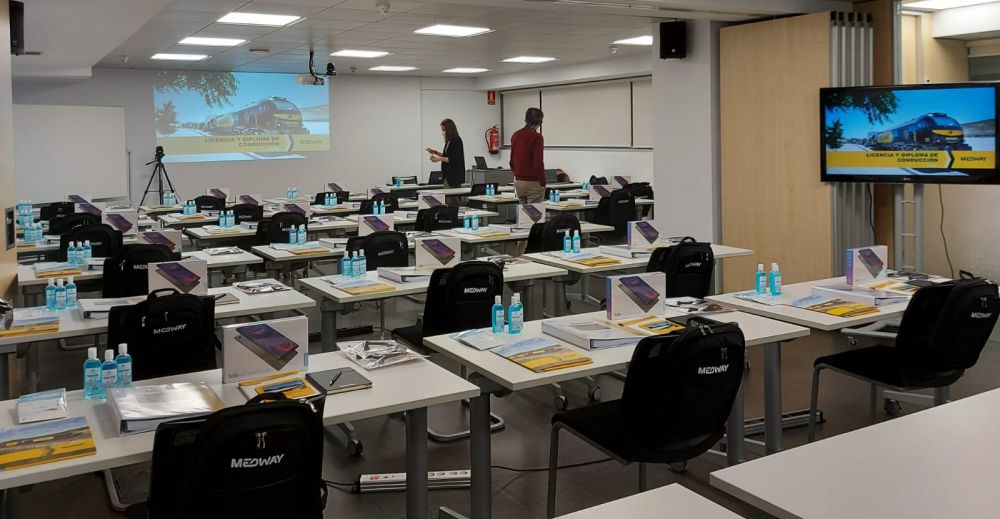 MEDWAY PREPARES NEW TRAIN DRIVERS
MEDWAY has just started the 5th driver course at MEDWAY Training. In this edition of the preparation course for future drivers, which takes place in Spain, MEDWAY Training has 21 students who, at the end of the training, will receive the Rail Vehicle Driving License, as well as the respective Diploma.
"MEDWAY Training is an essential asset for MEDWAY. We have already trained about 97 students and it is a pleasure to see that many of them demonstrate their willingness to continue with us. With this training, we seek that all trainees have access to MEDWAY's knowledge and experience, which are passed down from generation to generation. Thus, this course represents the preparation of future train drivers and railway enthusiasts, contributing to their professional development ", says Carlos Vasconcelos, Administrator of MEDWAY.
The course has a duration of 1,150 hours, of which 650 hours are theoretical classes and 500 hours are practical classes, dedicated to driving trains.