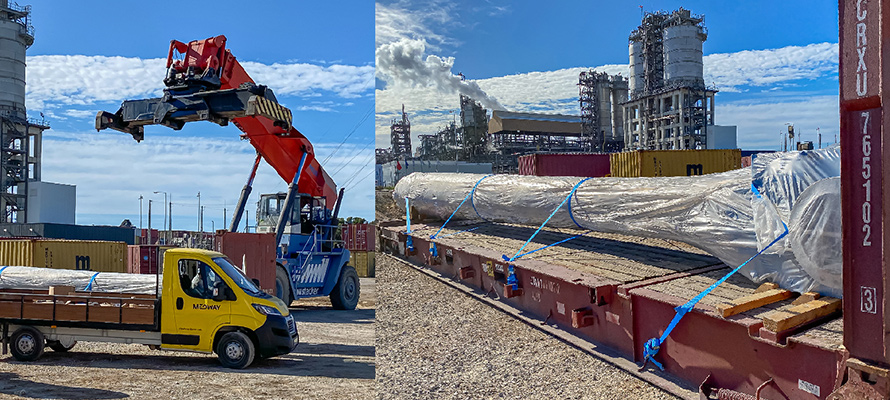 MEDWAY Logistics performs Lashings at the MEDWAY Terminal Sines
One month after its official opening, on August 21, MEDWAY Logistics carried out the first two lashings at the MEDWAY Terminal - Sines. The cargo was stowed in two flats for loading in Sines bound for Brazil.

The MEDWAY - Sines Terminal presents itself as the right option for hauling special loads for transport departing from Sines or any other point in the country.