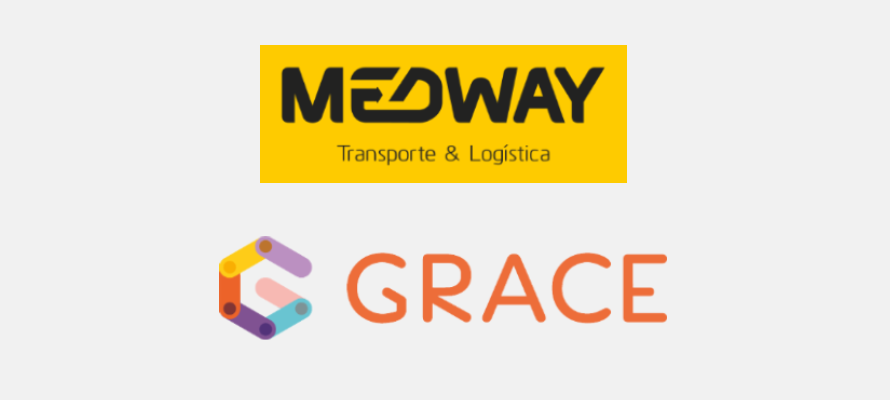 MEDWAY integrates GRACE - Responsible Companies
MEDWAY recently joined GRACE - Responsible Companies, the non-profit business association, which operates in the areas of corporate social responsibility and sustainability.
As part of its sustainability and social responsibility strategy, MEDWAY has, over the past few years, developed actions that integrate social, labor, governance and environmental protection in the activities of its logistics business. Thus, joining GRACE represents, for MEDWAY, an opportunity to continue promoting corporate sustainability, cooperating with an entity dedicated to the promotion of socially responsible practices.
"The economic and social situation in which we live, resulting from the current health crisis, has impacted all sectors and businesses, without exception. For this reason, due to the relevant role that our operation plays in logistics and the economy, we want to be one of the engines of the country's recovery and, in this sense, we see GRACE as the right partner, due to its track record in promoting socially responsible initiatives. We are confident that this partnership will play a significant role in achieving sustainable goals that we set ourselves", highlights Carlos Vasconcelos, Administrator of MEDWAY.
"It is always an honor to see that the Responsible Companies movement continues to grow, despite the difficult situation we are currently experiencing. Companies have a clear perception of the important role they have to play in the Society and those who assume this responsibility with transparency and purpose will be the ones who will make a difference in the future. GRACE will continue to support and work collaboratively with all of them", reiterates Margarida Couto, President of GRACE representing Vieira de Almeida & Associados.
GRACE is part of the European network of CSR Europe, a leader in sustainability and corporate responsibility, which supports sectors of industry and companies globally, in the transformation and search for practical solutions for their sustainable growth.
In addition to this partnership, MEDWAY has carried out other actions to reinforce its commitment to sustainability. As part of this strategy, the adhesion to the Business Council for Sustainable Development, the investment in electric locomotives and the attribution of Sustainable Transport Certificates to customers, which allows them to know how much they avoided emissions when opting for rail transport with MEDWAY.