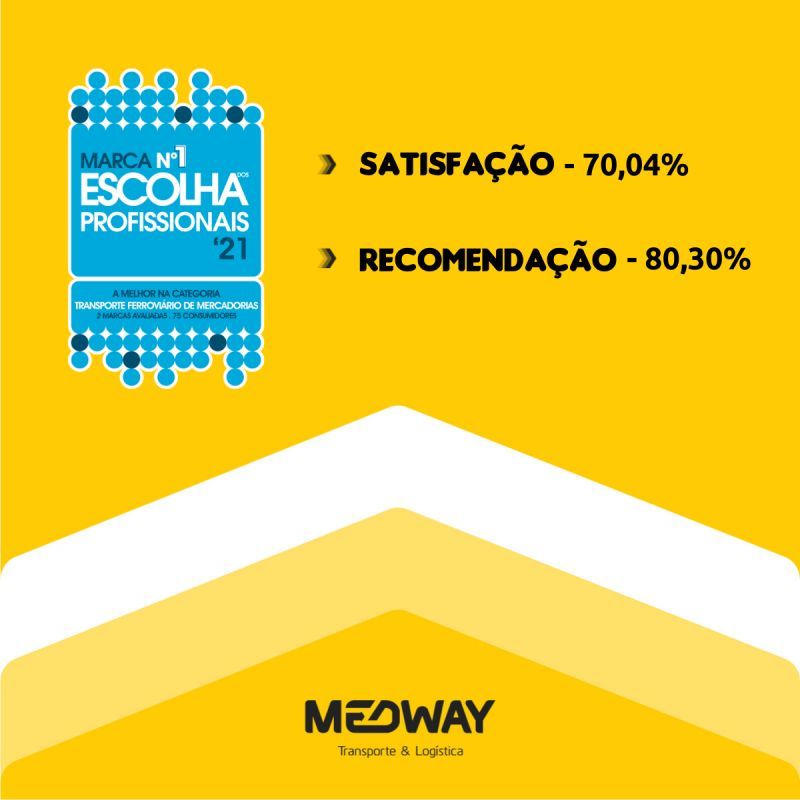 We had already told you that MEDWAY was distinguished, in 2021, with the Professionals' Choice award, as the best brand in the Rail Transport of Goods.
But did you know that in this Consumer Choices study, we got a Satisfaction Score of 70.04% and a Recommendation Score of 80.30%?
These numbers reveal that, at MEDWAY, we work daily with the utmost professionalism and with the ultimate purpose of providing the best possible response to our customers' needs.
We want to thank everyone for the recognition that gives us the motivation to overcome new challenges!