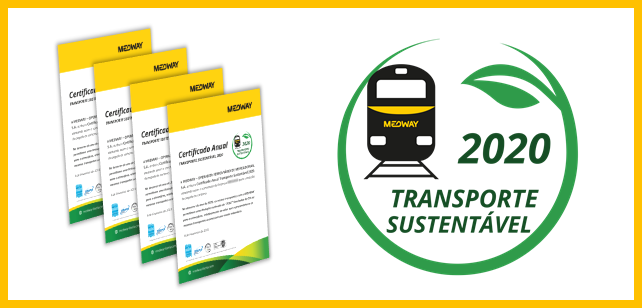 MEDWAY - CUSTOMERS AVOID THE EMISSION OF 20,000 TONS OF CO2 eq.
MEDWAY has awarded 11 Sustainable Transport Certificates to its customers, thus assessing the contribution of rail transport to reducing companies' carbon footprint.
With these certificates, launched by MEDWAY last year, customers get to know the amount of CO2 emissions they avoided when transporting their goods by train, in relation to the value that it would represent if the same transports occurred by road. Thus, in 2020, these 11 companies avoided the emission of 19 889 tons of CO2 eq.
Carlos Vasconcelos, Director of MEDWAY highlights: "At MEDWAY we want to increasingly contribute to the reduction of CO2 emissions from the logistics sector, which involves making companies aware of the impact that their strategies can have on environmental sustainability. The train is the most sustainable means of transport of goods and also the one with the lowest costs. In this sense, more than ever, it is urgent to invest in sustainable transport. The railroad is the option that best responds to the energy transition. "