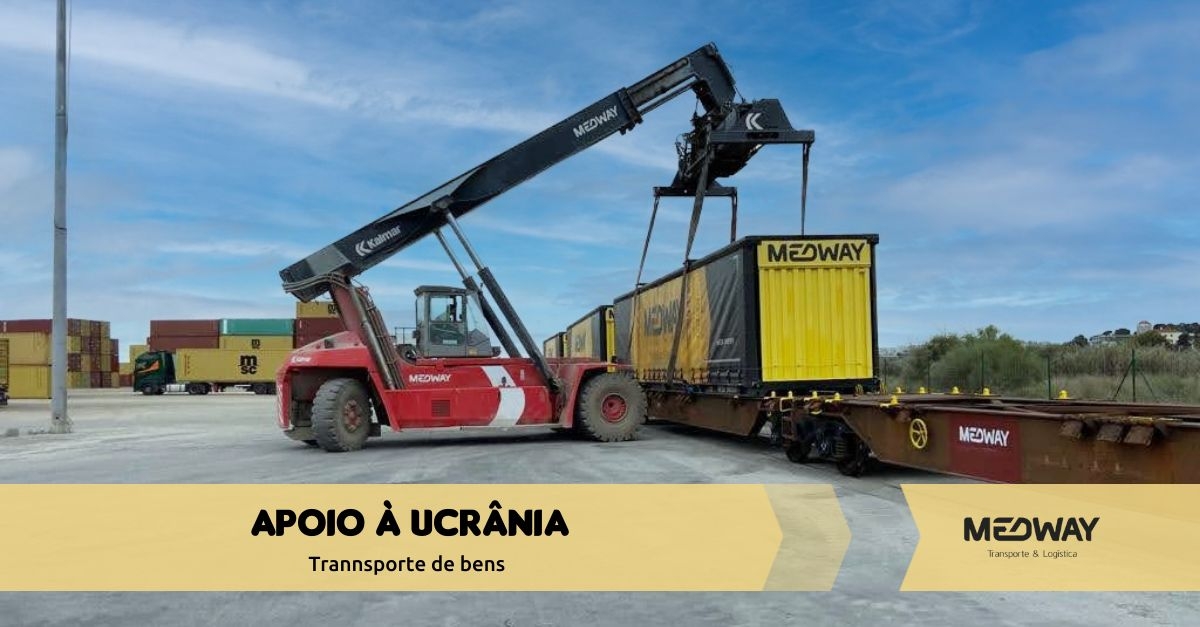 Our humanitarian aid train to Ukraine has already left!
Operated by MEDWAY and organized by the Associations "I Help Ukraine" and "Ukrainian Refugees UAPT", this transport has eight wagons with around 200 tons of goods, including essential goods such as food, medicines, clothing and hygiene products. .
The destination is Poland, where some trucks will be waiting for us to load all the goods and take them to Ukraine, donating them to those who need it most.
We convey all our support, strength and solidarity to all the Ukrainian people. May peace be restored that is our wish.