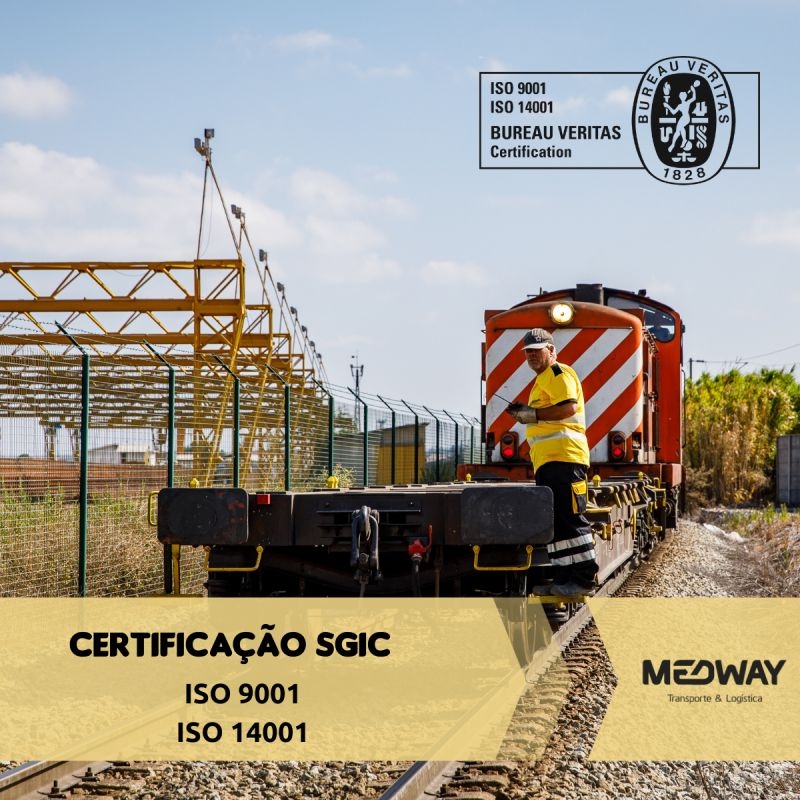 In an audit recently carried out by Bureau Veritas and monitored by IPAC – Portuguese Institute of Accreditation, MEDWAY was once again recognized for its Corporate Integrated Management System (SGIC), already certified by the NP EN ISO 9001 and NP EN ISO 14001 standards.
The audit team highlighted some of the best practices, such as the control of operational processes, experience and competence in the various business processes, the existence of an anti-spill kit in road-rail terminals and computer systems used in business processes as a form of activity control and information traceability.
The excellent result of this audit represents, for MEDWAY, external recognition by an accredited entity of the effectiveness and good performance of the Management Systems that we have been implementing, based on values ​​such as knowledge, competence, professionalism and the proximity between all our teams.