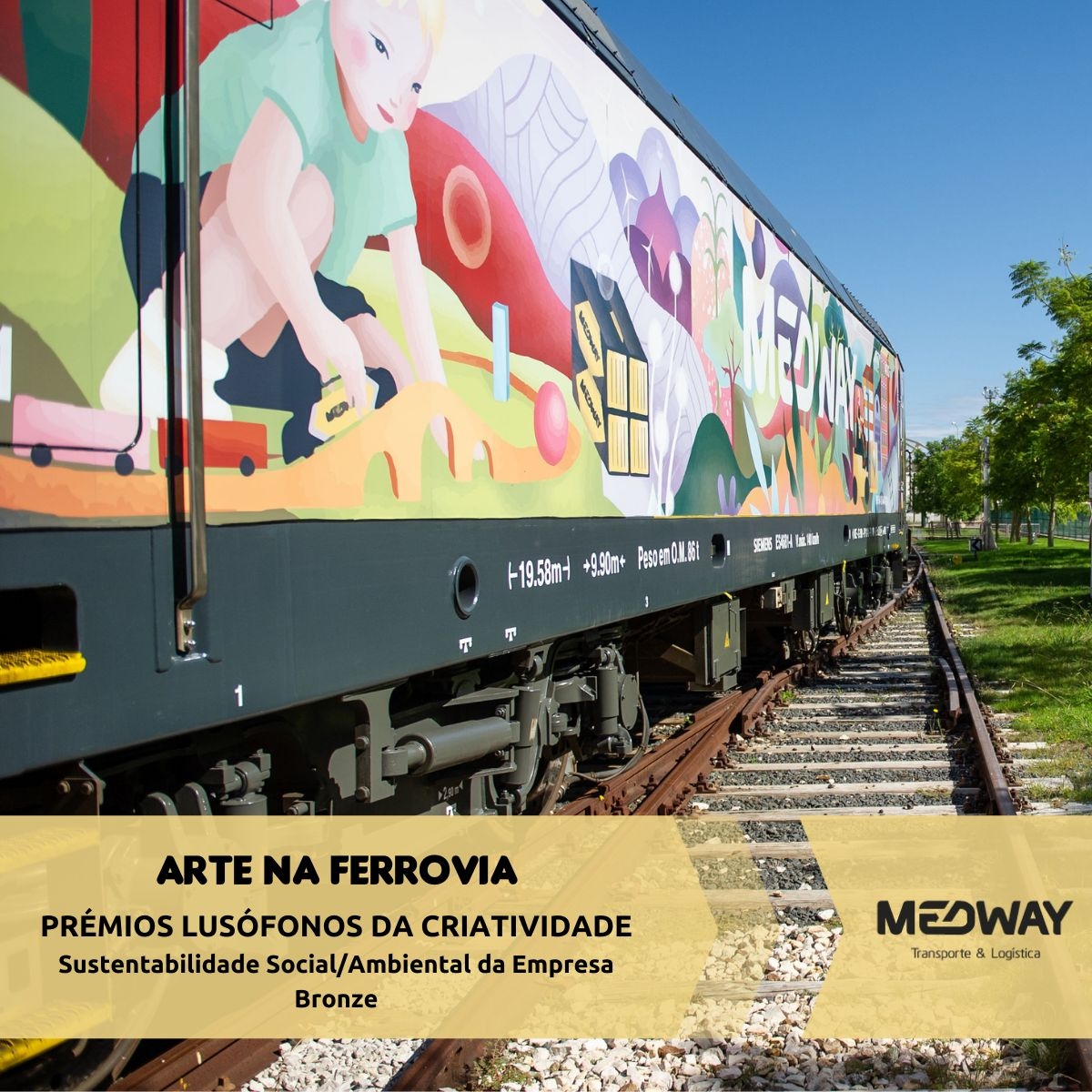 Our project Arte na Ferrovia was distinguished with the Bronze prize, in the category "Social/Environmental Sustainability of the Company" in the Lusófonos da Criatividade Awards.
This recognition is very important for MEDWAY - Transporte & Logística and we want to thank our partners in this project - LLYC and the Portuguese artist and illustrator Kruella d'Enfer (Angela Ferreira) - for their collaboration. Together, we help take the issue of the importance of sustainability even further!
The railroad is the future!